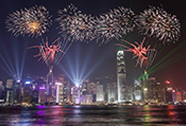 New Year's Eve Fireworks and Countdown Party
Ready to party into 2018? Join the fun-filled New Year Countdown Party at our Bauhinia Room, priced at HK$1,800net per person with a live band and free-flow of premier drinks and deluxe canapés. Each guest will also receive a complimentary glass of Champagne.

Guests are welcome to enjoy complimentary access to the Viewing Platform for stunning front-row views of the fireworks.

Date: 31 December 2017 (Sunday)
Time: 9:00pm – 1:00am

Exclusive offer for member: HK$1,000net per person

Marco Polo Elite member may enjoy 10% off the dinner buffet, snack and drink menu on 31 December 2017.

* RSVP on a first come first served basis.

Reservations: 2312 6958

Address: 4/F, Bauhinia Room, Marco Polo Hongkong Hotel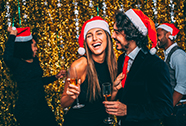 New Year's Eve Fireworks and Countdown Party
Hit the dance floor with the live band at Be on Canton at a minimum charge of HK$200 per person. Enjoy buy-1-get-1-free on Mumm Champagne at HK$980 per bottle.

Date: 31 December 2017 (Sunday)
Time: 9:00pm – 1:00am

Marco Polo Elite member may enjoy 10% off the dinner buffet, snack and drink menu on 31 December 2017.

Reservations: 2312 6958

Address: 3/F, Be on Canton, Gateway Hotel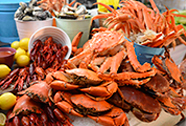 Fabulous Festive Buffets at Cafe Marco
An extensive array of global specialties and traditional seasonal favourites on the December buffet spread at Cafe Marco includes freshly shucked Oysters, Lobster, Shrimp, Golden Whelk and much more.

Marco Polo Elite members may enjoy:

• 25% off lunch buffet, afternoon tea buffet and dinner buffet for a maximum of 20 guests
• Beverage offer:
- Free flow of fresh fruit juice during the lunch and afternoon tea buffet
- Free flow of soft drinks and selected beers during the dinner buffet

* Offers are not applicable to all meal periods from 24 to 25 December and dinner period on 31 December 2017.

Valid until 31 December 2017
Tel: 2113 3912

Level 1, Marco Polo Hongkong Hotel
Extravagant Christmas Dining at Three on Canton
Grilled King Prawns and Braised Abalone with Shiitake Mushroom are among the special treats for guests on Christmas Eve and Christmas Day. Authentic festive favourites including Italian-styled Roast Suckling Pig Stuffed with Risotto and Roast Rib Eye Beef will be served at Three on Canton.

Marco Polo Elite members may enjoy:

• 25% off lunch buffet, afternoon tea buffet and dinner buffet for a maximum of 10 guests

* Offers are not applicable on 24, 25 and 31 December 2017

Valid until 31 December 2017
Tel: 2113 7828
WhatsApp instant booking: 5217 6428

Level 3, Gateway Hotel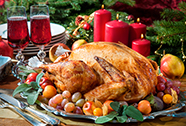 Festive Treats at add@Prince
add@Prince's master chefs from Thailand, India and Hong Kong serve up a selection of enticing festive specialties in a variety of Asian styles. Recommendations include Yellow Curry Crab, Stir-fried Boston Lobster with Thai Chili Sauce and more. Each dinner buffet guest will receive a complimentary serving of Lobster Thermidor (half) on 24, 25 and 31 December.

Marco Polo Elite members may enjoy:

• Mondays to Sundays: 30% off lunch buffet and 25% off dinner buffet
• Saturdays, Sundays or Public Holidays: 30% off afternoon tea buffet
• 25% off lunch buffet, afternoon tea buffet and dinner buffet on 31 December 2017

* Offers are not applicable on 24 and 25 December 2017

Valid until 31 December 2017
Tel: 2113 6046
Whatsapp instant booking: 5217 6646

Level 3, Prince Hotel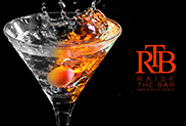 Raise The Bar Mixology Masterclass at Cucina
Ever wonder what goes into making your favourite cocktail of French 75 and Kir Royal? Get a genuine hands-on experience with the Chief Mixologist of Cucina, Maurice Bekouchi, as he guides guests through the wonders of crafting that timelessly classic cocktail. Cucina's Aperitivo is inclusive of the masterclass with free flow of Italian bites and wine.

28 December (Thursday)
7pm to 8pm
HK$388 per person 

Marco Polo Elite members may enjoy 30% off the Raise The Bar Mixology Masterclass.

Valid until 31 December 2017
Tel: 2113 0808

Level 6, Marco Polo Hongkong Hotel
Italian Weekend Semi-Buffet Lunch
Savour spectacular panoramic views of Victoria Harbour accompanied by an array of authentic Italian antipasti, seafood and freshly shucked seasonal oysters. There's also Grilled Italian Suckling Pig, Duck Liver Burgers, cooked-to-order Pasta, Crepe Suzette, plus a selection of hot main dishes during Cucina's weekend semi-buffet lunch.

Saturdays and Sundays
12:00nn – 2:30pm

Adult HK$628 per person
Child HK$248 per person

Enjoy free-flow of Prosecco at an additional HK$160 per person or Perrier-Jouet Grand Brut Champagne at an additional HK$260 per person.

Marco Polo Elite Members may enjoy 25% off the weekend semi-buffet lunch.

Reservations: 2113 0808

Level 6, Marco Polo Hongkong Hotel

*Prices are subject to a 10% service charge.